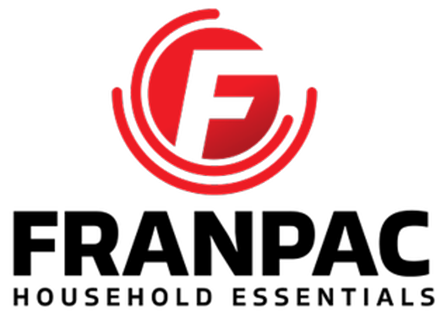 3,000 CAPATAZ® users | 1.5Million+ Time and Attendance Transactions | 25,000 Requests Processed | 2,000 Work Orders | 15,000 Active Ecommerce Customers | 5,000+ Monthly Orders | 1,000+ products | 500 Active Stores and Outlets | 1.5 Million Store Order Transactions | 110,000+ Purchase Order Transactions | Delivering to 200 locations nationwide | 40+ daily pickup and deliveries
Are you frustrated with your current process?
Customer needs are always changing and staying ahead of the competition can be a real pain… Lack of system integrations can make things more expensive and time-consuming…
Not all digital solutions out there are tailor-fit for your needs…
You might be wondering about these things now in your business:
Something can still be improved?
Maybe I'm not updated on the current business solutions?
Is there a simpler way for my business processes and systems?
I tried all the applications support out there, but none fully understands my needs?
I'm losing hope… do innovative tailor-fit solutions really exist?
Ready to upgrade?
Seamlessly blend tech and business with Eclectus Technologies® Solutions
We solve business problems and fit new technology that will complement or streamline your unique methods.
Our passion for innovation drives us to personalize each digital solution we create for our customers to help them stay ahead. We believe business should be enjoyed, and we enable clients to pursue their long-term visions with the confidence that their needs are met.
Put our expertise to work for you and focus on growing your business.
See what other brands love about Eclectus Technologies® Solutions
Automation and Full Visibility of Fleet!
---
Because of Larga Fleet, sourcing truck dispatch is now automated so full details are now visible in the app. It is now easier to see the complete details of the order and vehicle, and the details of the area for pickups and transport arrangements. We are happy because we are now using high-tech processes for our logistical operations!
Logistics Manager, Dizon Farms Group Of Companies
Improved visibility and transparency with the process of the supplier
---
Because of Eclectus Technologies®, there is more visibility and transparency with the process of the supplier. We can now equally distribute the orders of the suppliers without any biases. We can also now negotiate the price with the supplier. The Bidding Process of Eclectus Technologies® is very nice. I am very satisfied with it.
Store Ordering Team, Dizon Farms group of companies
Grow your business with Eclectus Technologies®
No need to overthink. Just do.
Want to start growing your business in a convenient way? And when we say convenient, we provide:
✅ Reasonable Payment Options
We make sure that each solution is cost-effective for you.
✅ Free Onboarding and Hands on Support
We got your back. We are here support you with your onboarding needs.
✅ Free Trial Period Upon Sign Up
Making the switch to our solutions is smooth and easy.
Grow your business with
Eclectus Technologies® Solutions
WE ALSO PROVIDE OTHER SOLUTIONS TO HELP YOU
TRANSITION TO MORE EFFICIENT AND DIGITAL WORKFLOWS
Perfect for your business
"Because of Capataz, we were able to track our farm workers job activities even without internet in the rural areas they are working at, through its offline timekeeping and automatic synchronization of records functionality!"

Operation, Highland Agri-Ventures Inc.
Learning Hub
Would you like to stay on top of the latest technology trends?
Let's get Started
Tell us your challenges; we will provide you solutions custom-fit to your needs.
"Through tedious strategic planning and execution, Eclectus Technologies® was able to address our problems brought about by the current global pandemic by providing an all-in-one ecommerce, order fulfillment, and courier solution through "DF Delivers" web portal and mobile app - in just a few months."